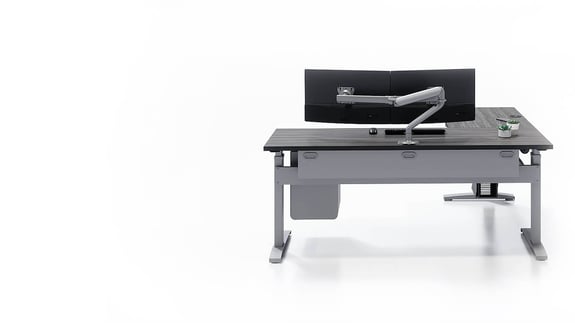 Cable Closet
This cable management box collects your cables and cords in a single, tidy place, making it easy to access and manage all wires.
At a glance
TOP FEATURES
Multiple Size Options with customizations available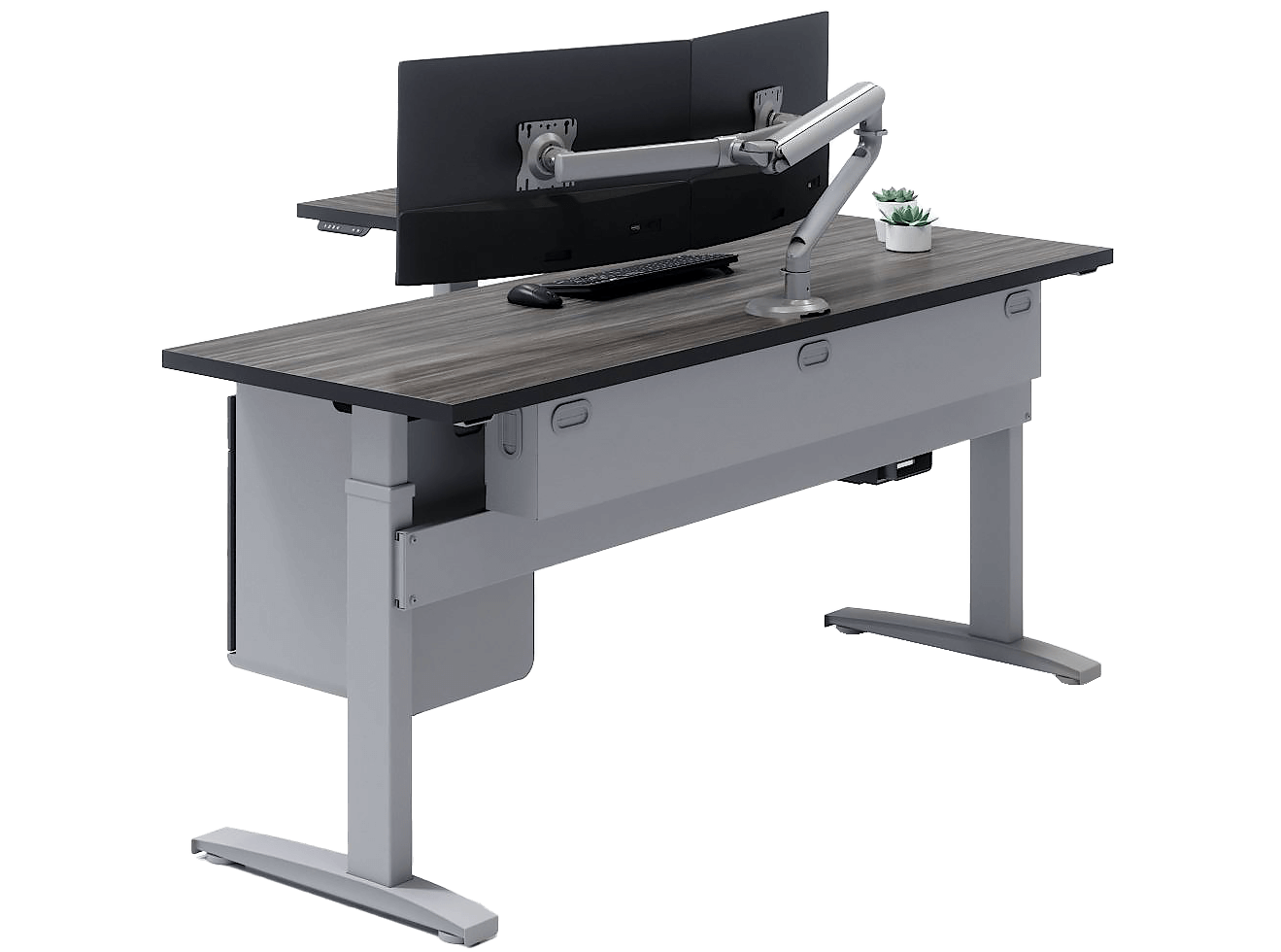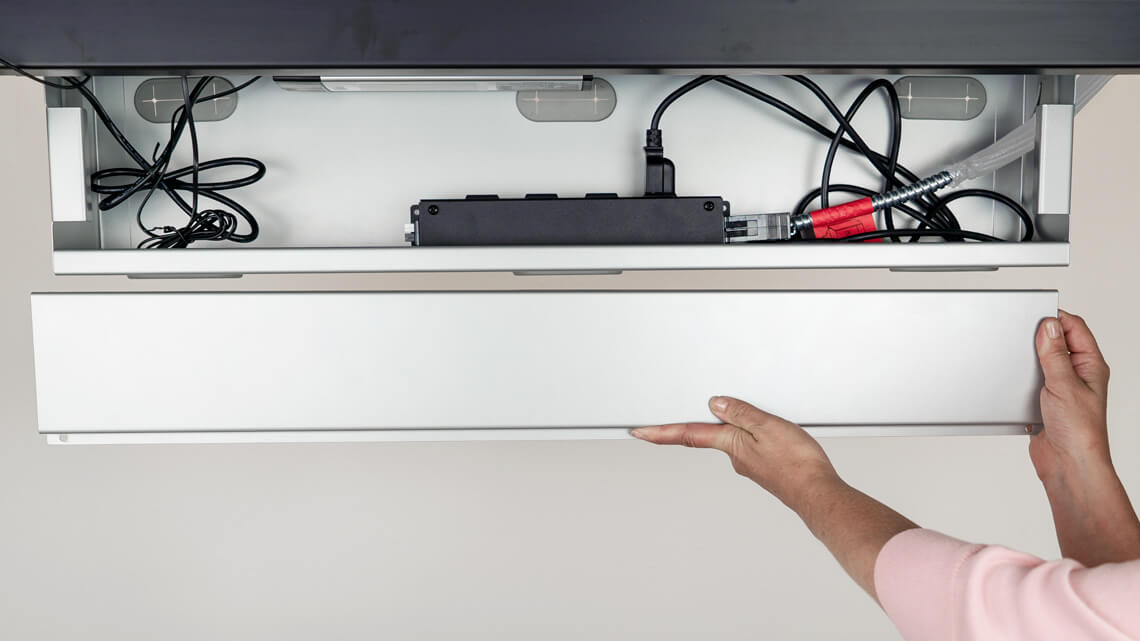 CONFIGURE & PRICE
Find your perfect fit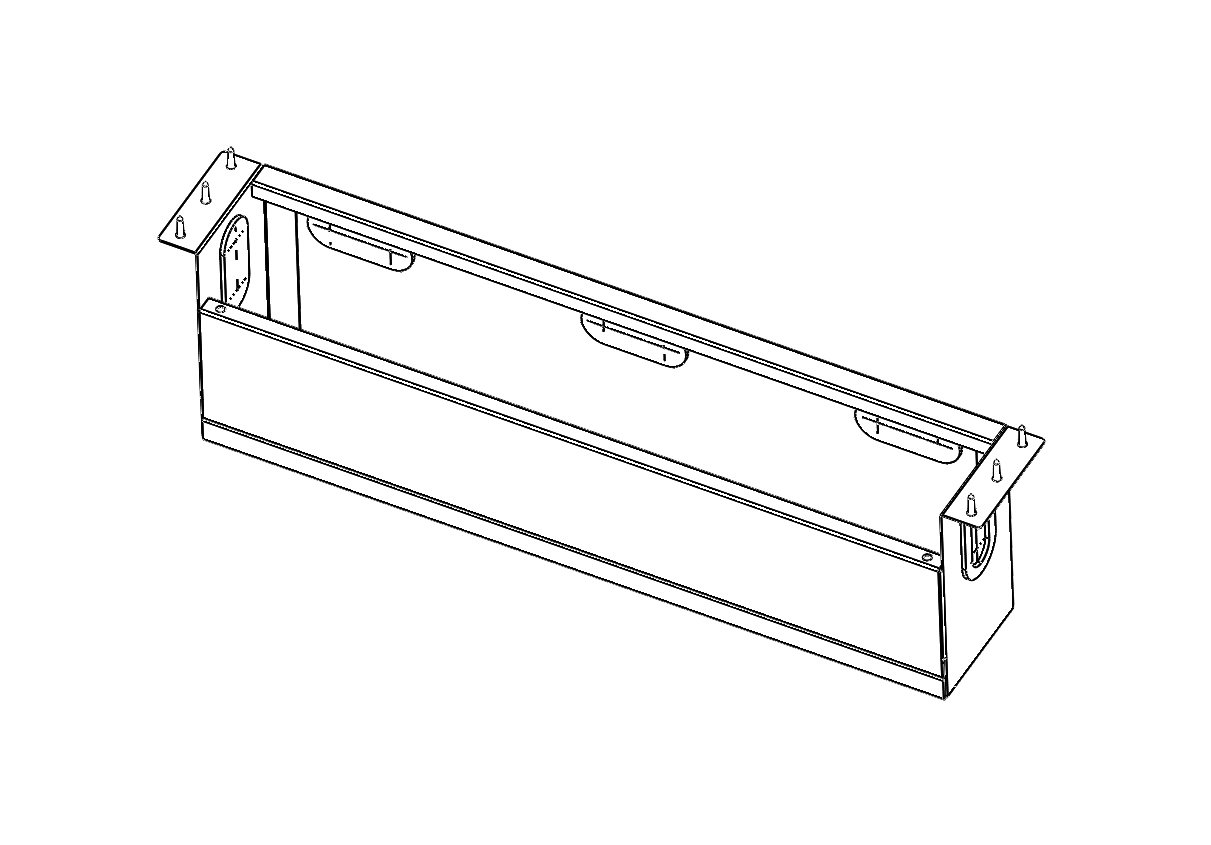 Cable Closet
For 36" Table #XWMB36
List Price: 228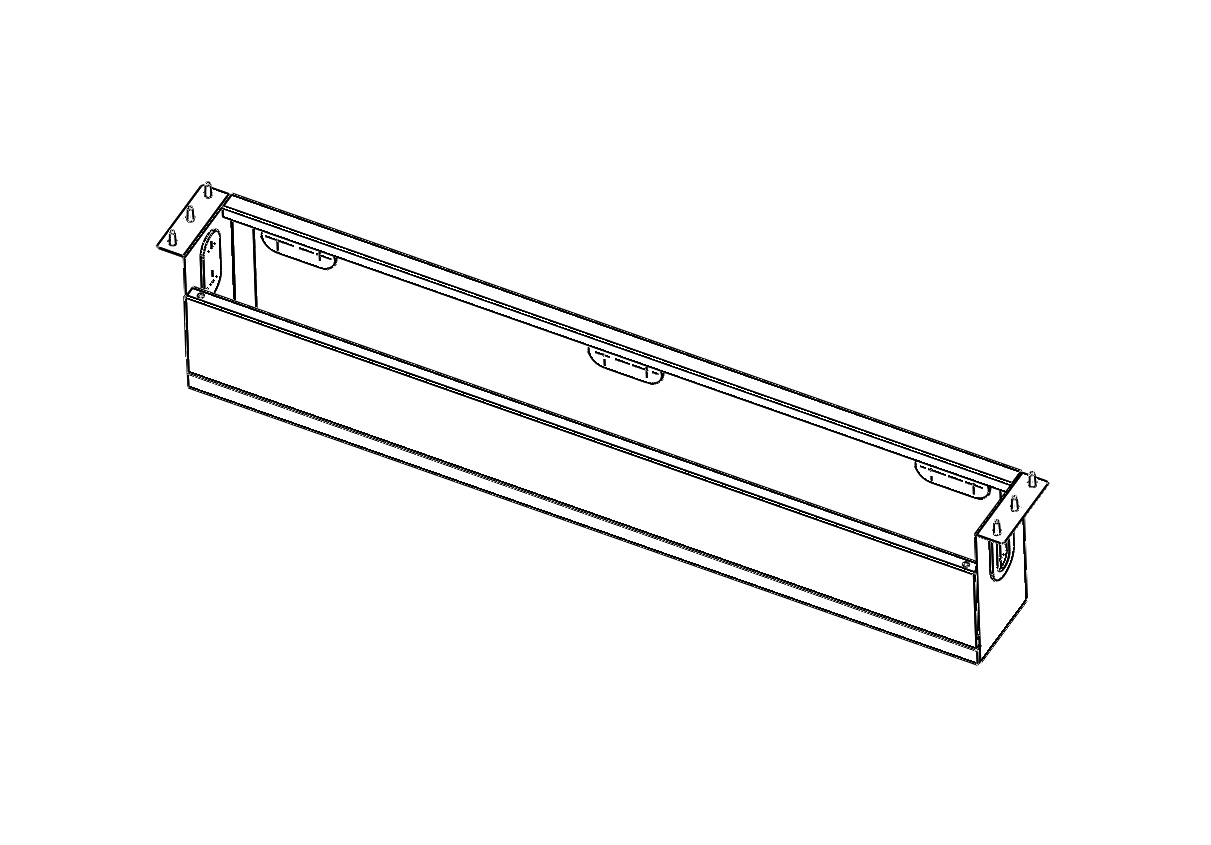 Cable Closet
For 48" Table #XWMB48
List Price: $281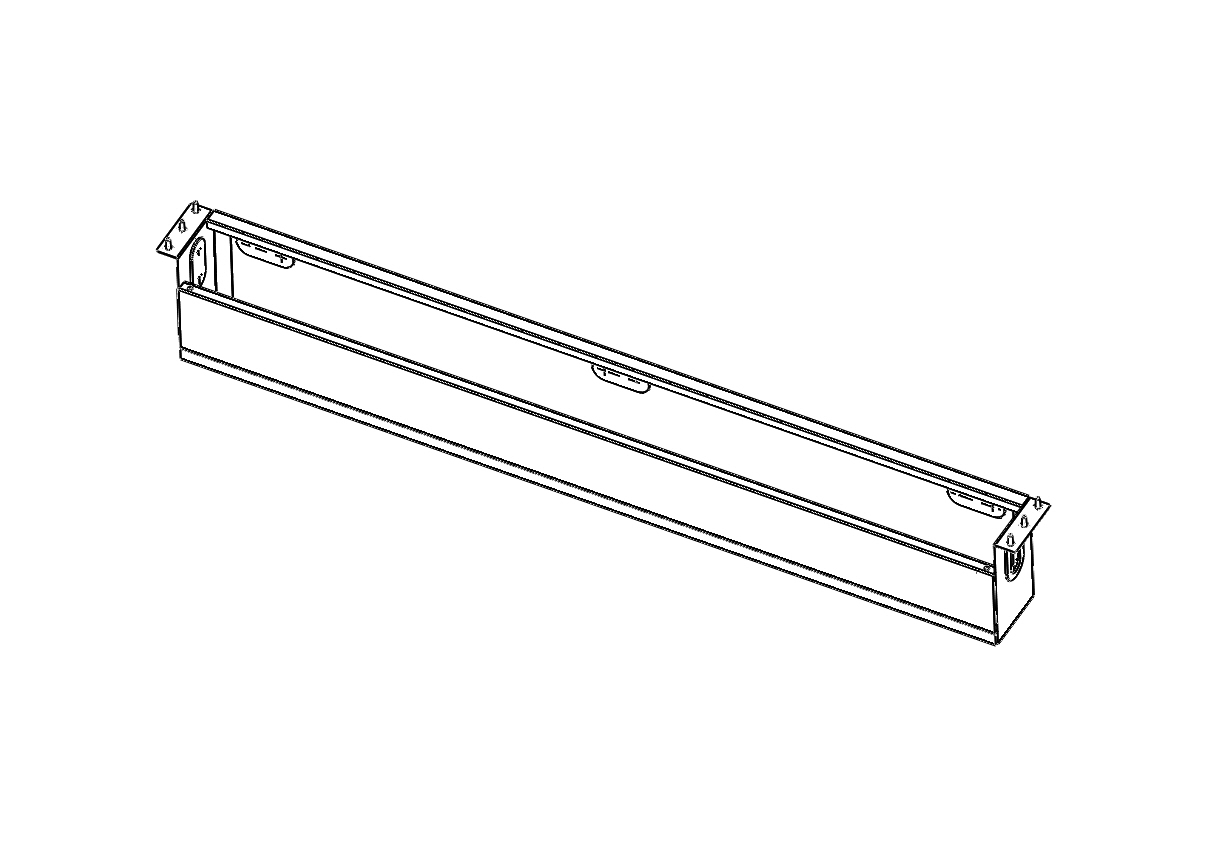 Cable Closet
For 60" Table #XWMB60
List Price: $334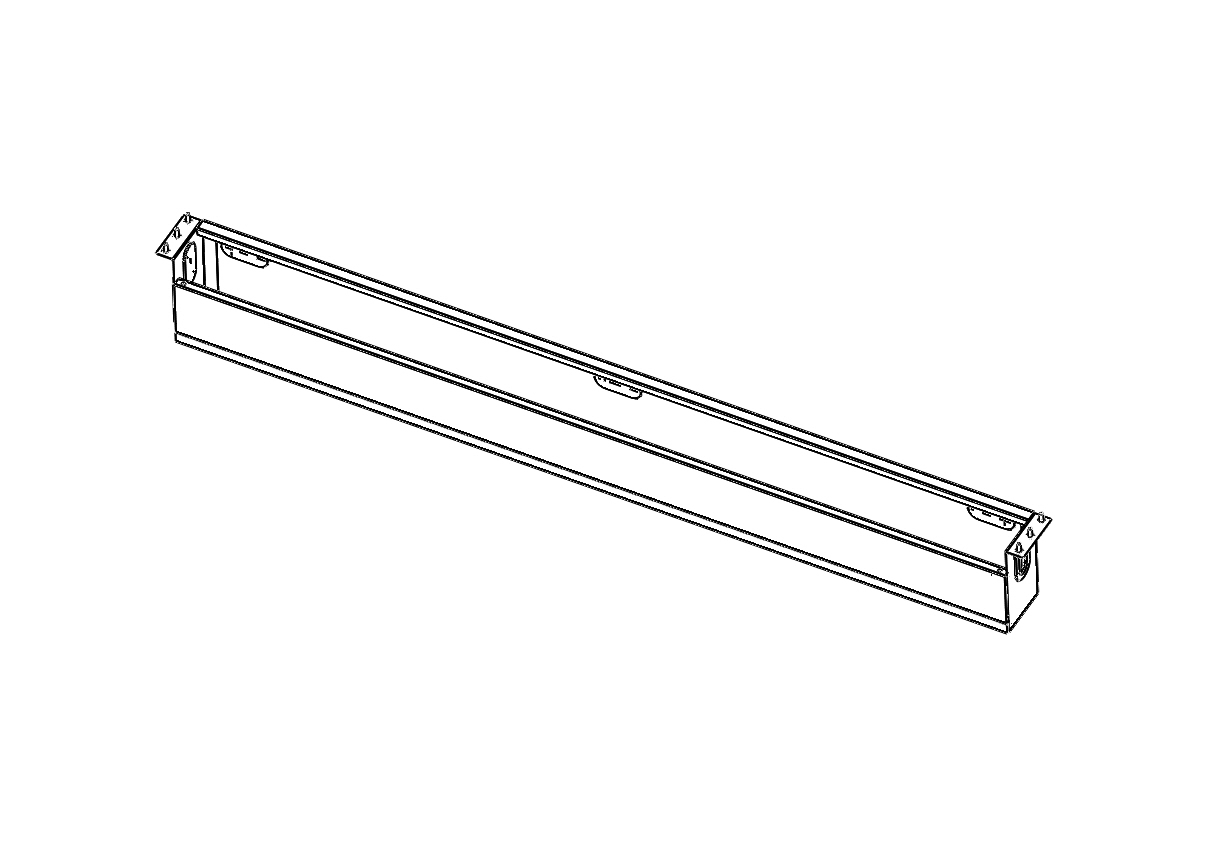 Cable Closet
For 72" Table #XWMB72
List Price: $381
PERFECT ADDITION TO YOUR STANDING DESK
Think of a wire management box as your cable junk drawer – you toss in all your wires, power strips, surge protectors, and then hide it all by closing up the door. After inserting the front shield, your bowl of cable spaghetti is out of sight and out of mind whether or not your standing desk is at its highest or lowest level.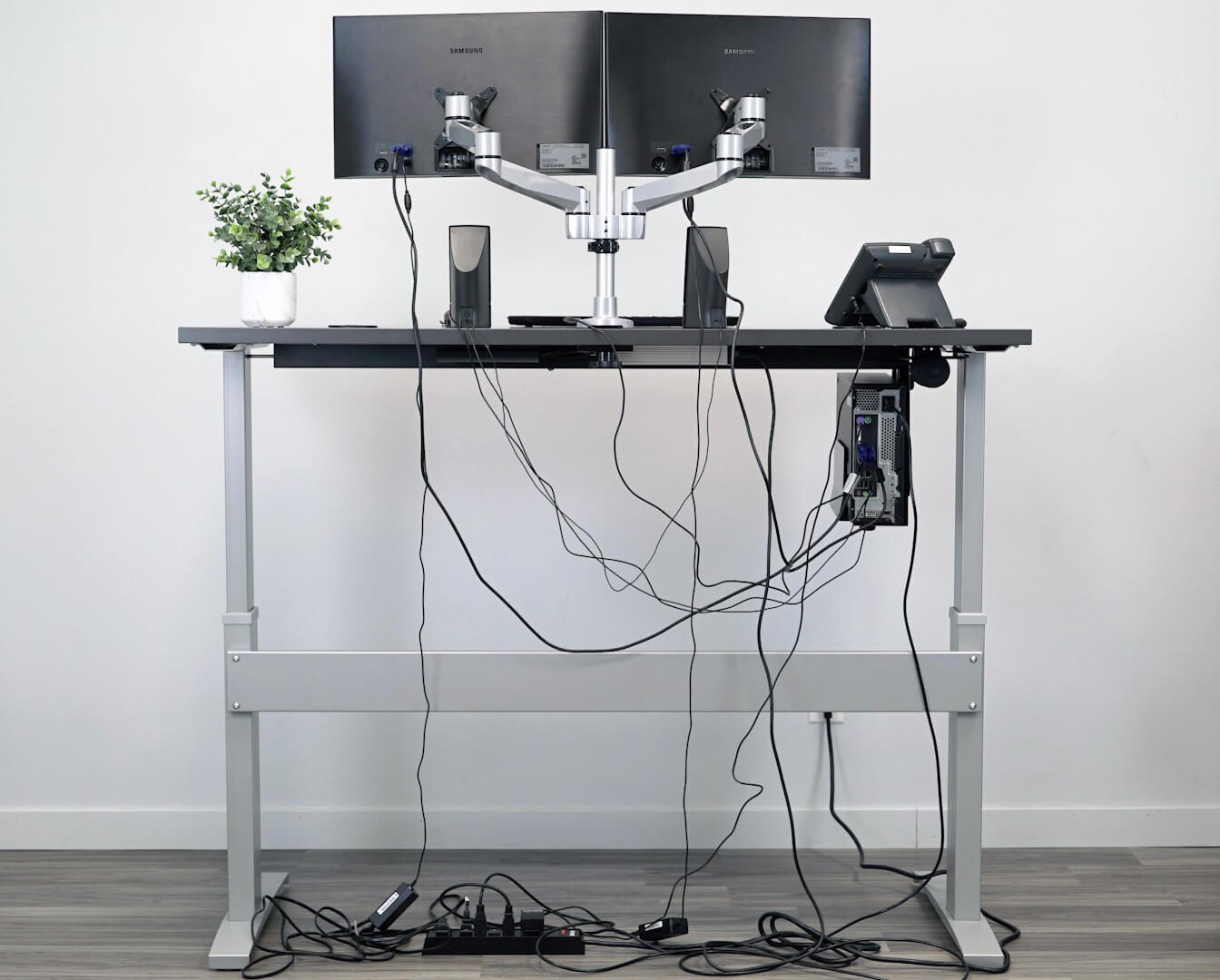 DETAILS & SPECS
Explore Cable Closet
01

Highlights

02

Specs

04

Finishes

05

Policies

06

Customize
Cable Closet Highlights
Made in the U.S.A.
6 Cable Ports
Made with 20 GA Steel
Doubles as Modesty Panel
Technical Specifications
Cable Management Style

Box

Contracts List

GSA, State of Wisconsin, BuyBoard

Materials

Powder Coated Steel

Minimum Worksurface Thickness

0.75"

Product Status

Active
Components
Rubber Grommet Insert
Wire Management Box
Removable Access Door
Finish Options
Powder Coated Steel Black (B)

Silver (S) White (W)
Warranty
5 year warranty. See details here.
Cancellation
View cancellation details.
Returns and Restocking
View returns & restocking details.
Damage & Claims
View damage & claims details.
Not seeing your perfect size offered? Connect with the RightAngle™ design team, and we can help create exactly what you're looking for.
To start the customization process, contact our Customer Service Team. Please provide all specific requirements, drawings you've created, and any other pieces of information that would be helpful for the project.
As the customization process begins, we will figure out the associated costs, lead time, and other key information you will need.